News & Offers
After the storms
Many thanks to all of our friends - guests who sent us best wishes.
We are happy to say all our staff are well and the Hotel was not as badly damaged as some. 
Irma and Maria did their worst and we lost a few roofs but we are currently putting them back and slowly getting back to normal.
The  sea surge also did for the beach restaurant but we were in the process of refurbing  that and have now restarted on our new better beach Restaurant and new beach bar - check for details as we progress
We plan to re-open in October 2018 
Sugar Shaker
Sadly the Sugar Shaker was lost in Hurricane Irma
We will continue to make our boat trips using bigger boats chartered from our friends at the charter yacht companies until we obtain a new hotel boat.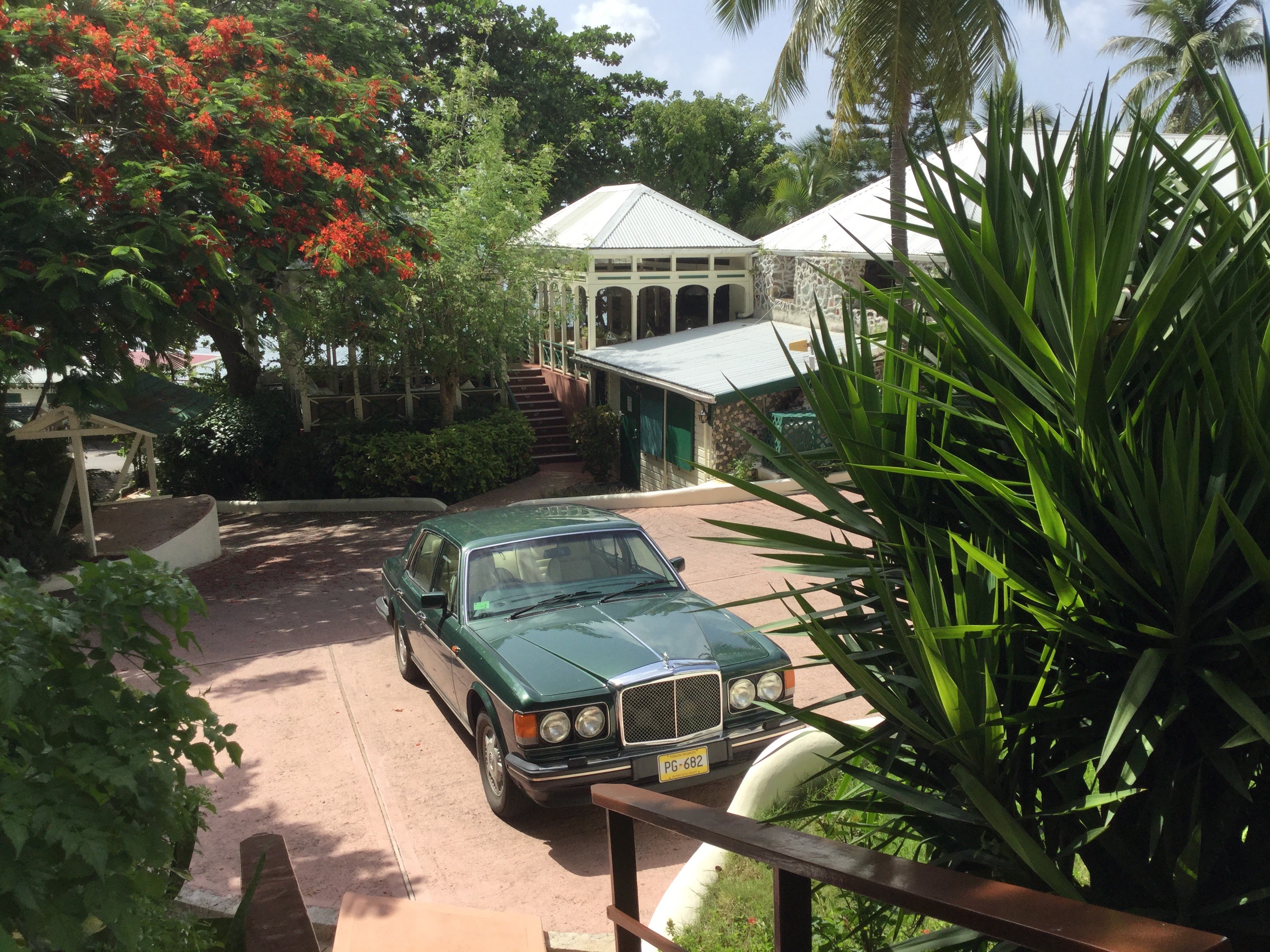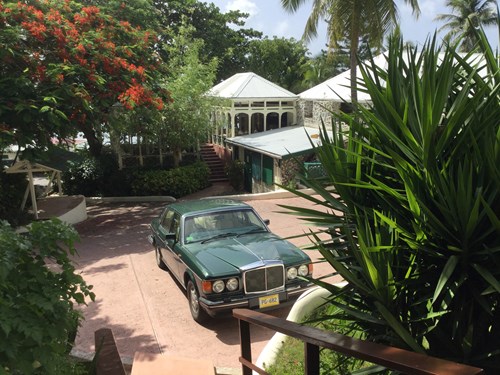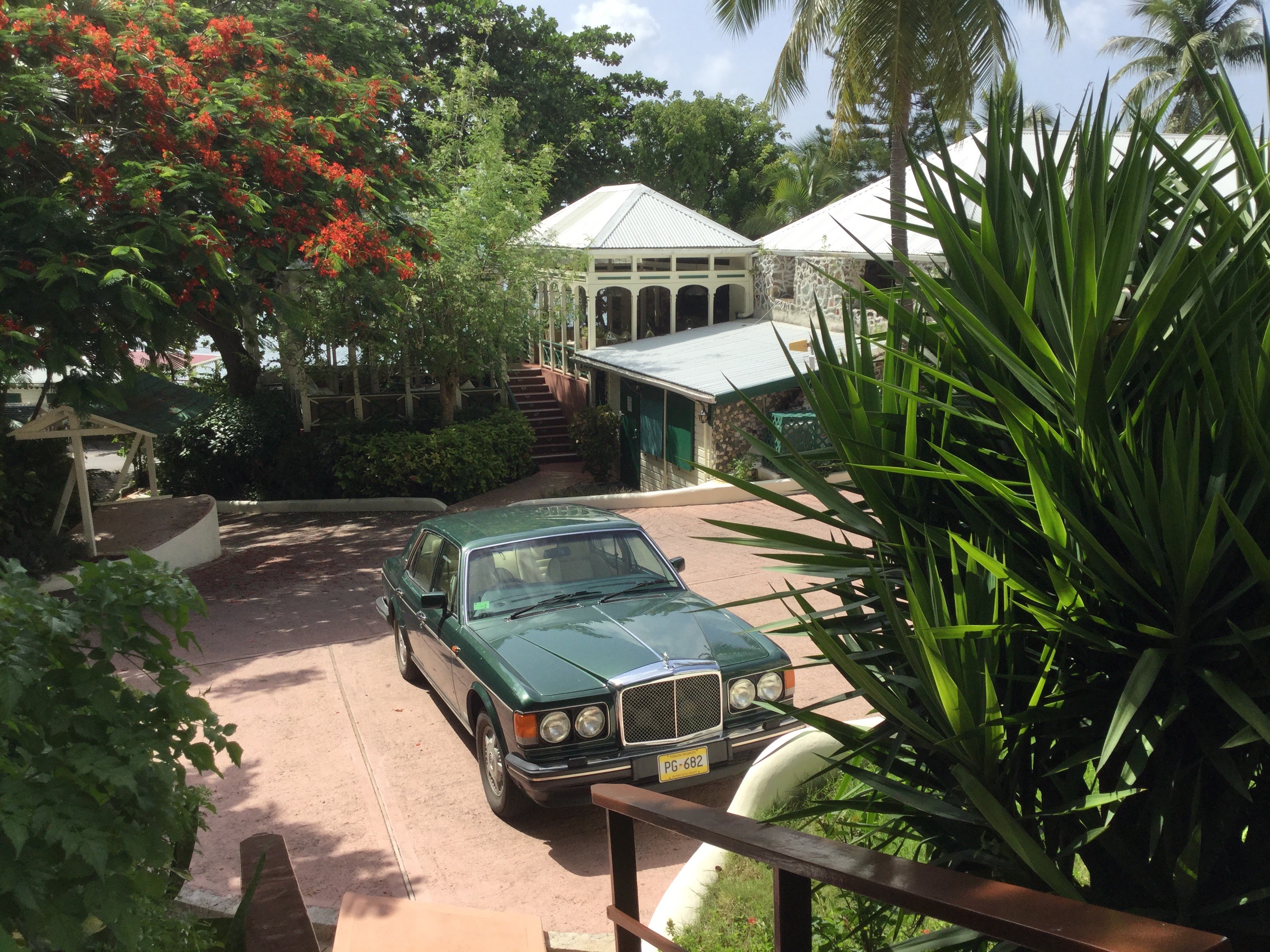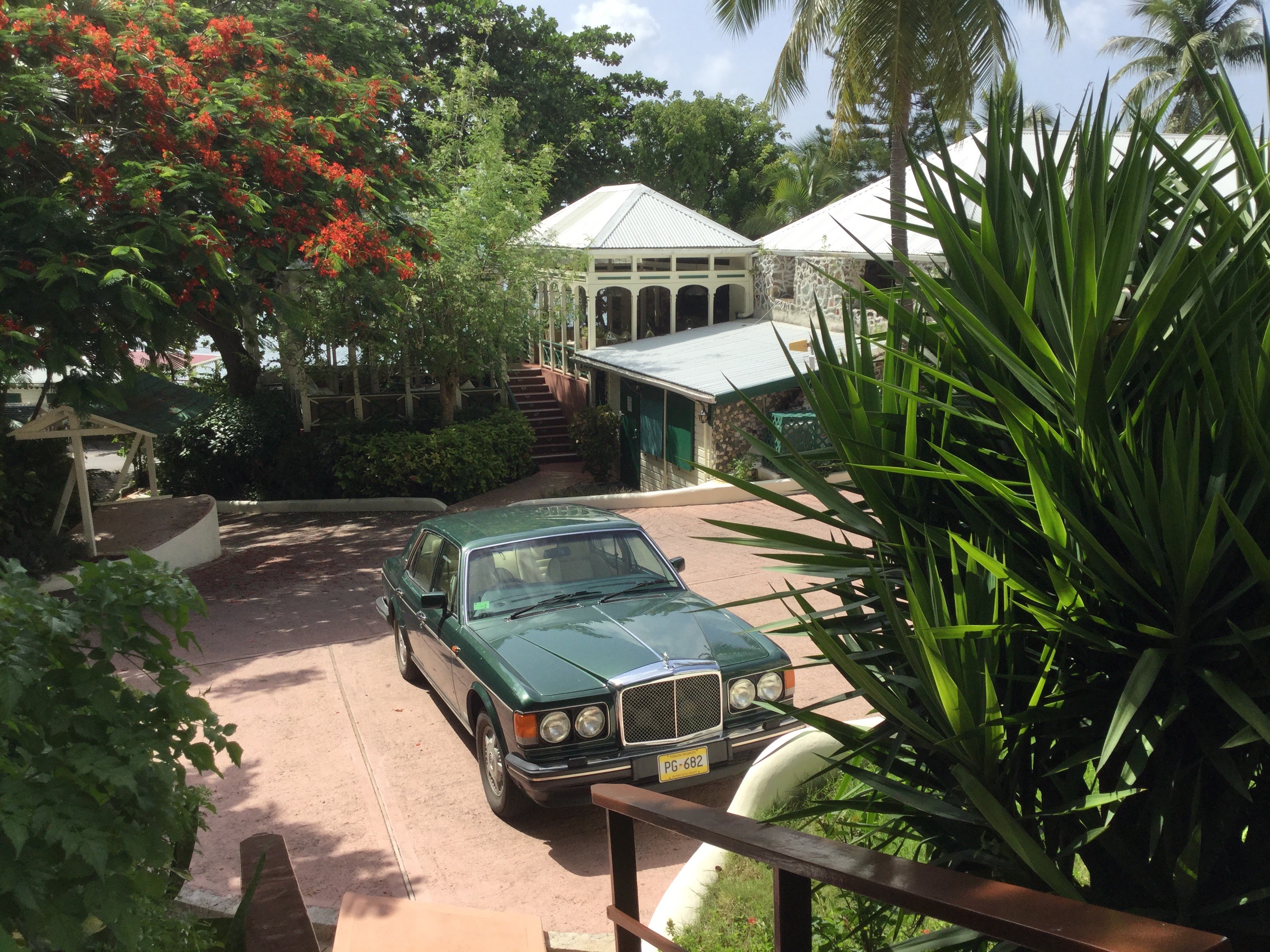 The hotel Bentley [ above] escaped with just a slight dent on the roof